GUIDed is a research and development project that aims to develop ICT services for older adults.
These will make the using of existing tecnology solutions for older end-user more relevant and are easier to use. In addition training solutions will be developed that utilize methods of augmented reality (AR) and virtual reality.
The GUIDed system will be designed and implemented respecting the special needs and constraints of older adults to avoid technology abandonment, address technophobia, enable ease of use of the services and promote active and independent living. The GUIDed project will develop and integrate multiple services. The final list will be defined based on a co-design and co-creation approach with the end-users. Moreover, the project aims to the enrich the current ICT market with a user friendly solution incorporating an Augmented Reality Training Expert that will assist the end-users.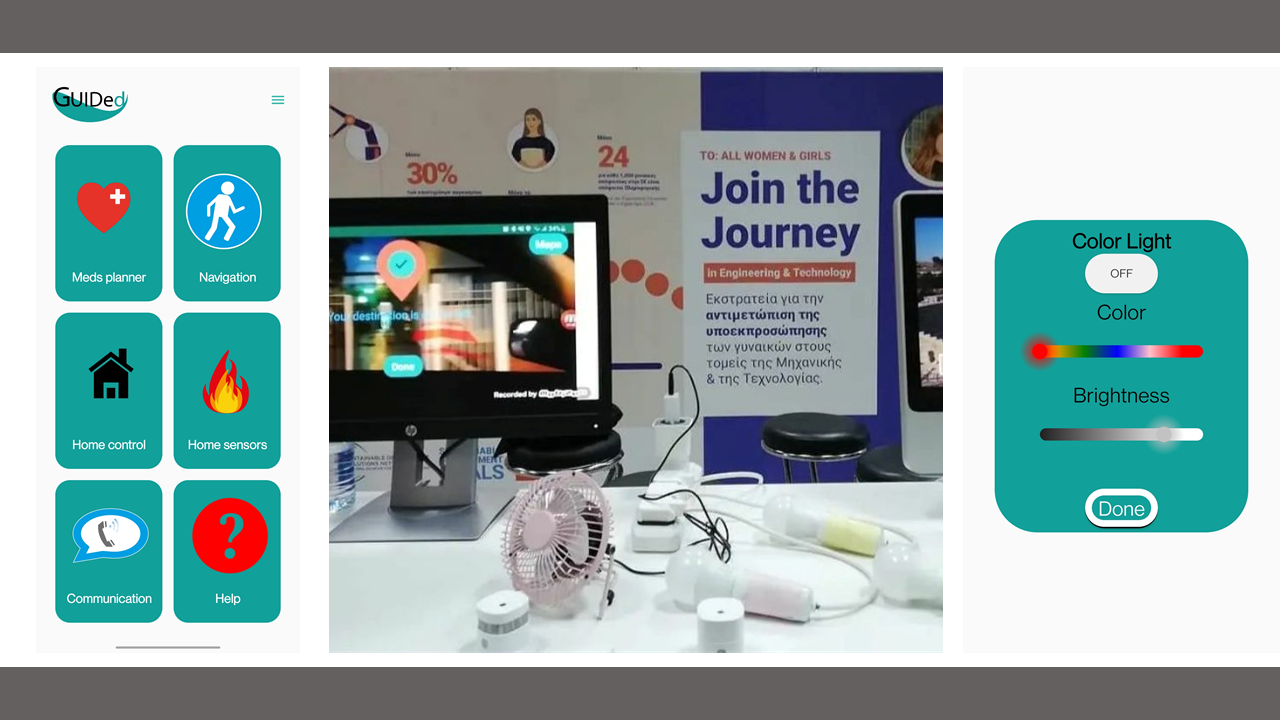 The GUIDed project is funded by:

Impressum
Project: aal-2019-6-190-CP: GUIDed Assisted-Living and Social Interaction Platform (GUIDed)
Copyright and ownership: The GUIDed consortium
Privacy notice: This web site does not use coockies or collect any personal information about the visitors.
Coordinator: Chief executive officer Marina Polycarpou, Materia Group, Cyprus
Responsible web editor: Dr. Riitta Hellman, Karde AS, Norway, on behalf of the consortium